Now the fun part begins, after installing the WordPress and creating the password, if you are not logged in already go back to bluehost.com and click the "Login" button at the top right corner of the screen. Put in the domain name and password information you should go to your WordPress dashboard.
To change the theme, head over to "Appearance" > Themes which will take you to a page that looks like this:

Click on "Add New Theme" which you can see with a + button on the page above and this will take you to a new page when you can select for thousands of free themes. Head over to them you like, the "Install" button becomes visible on that click install and activate the theme.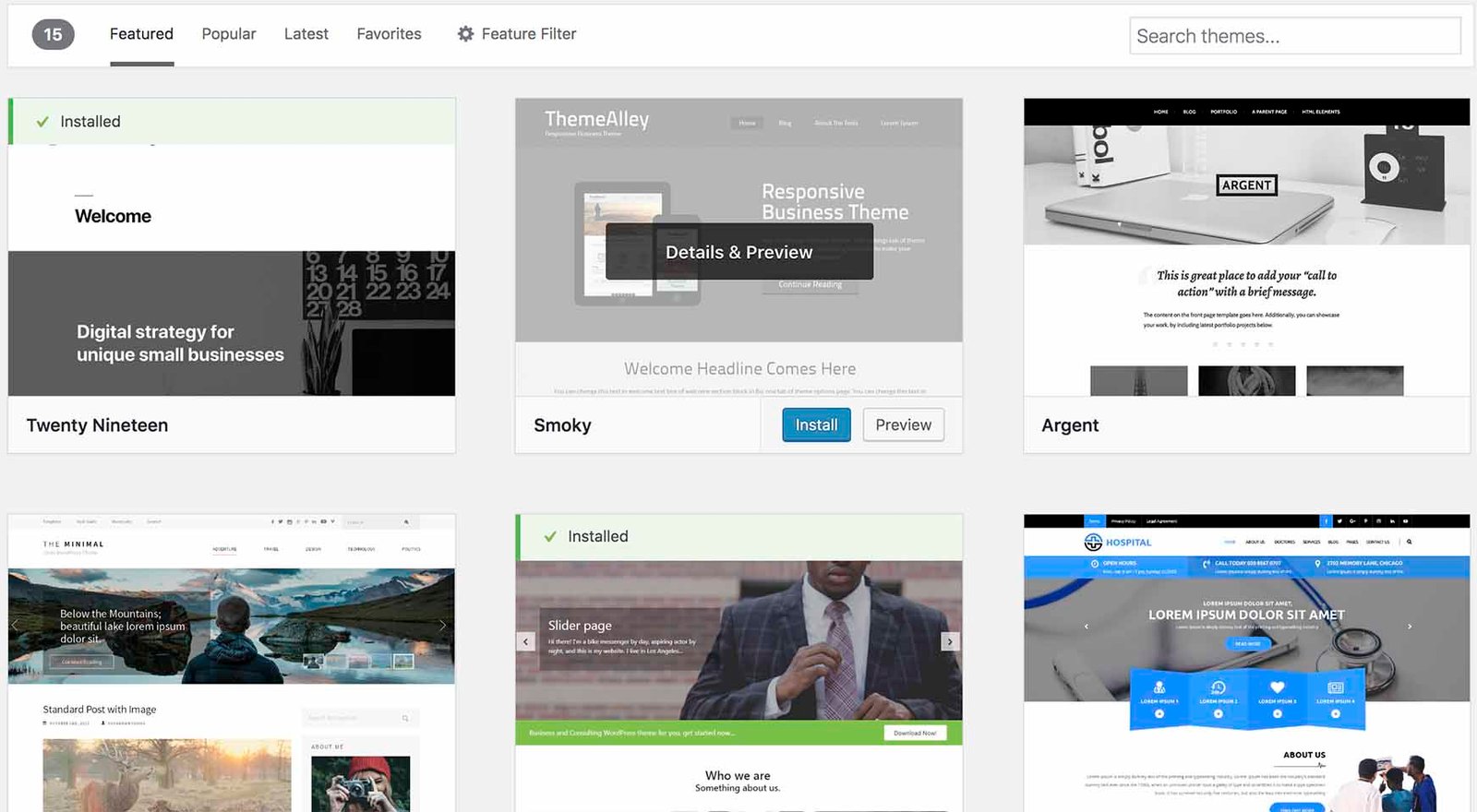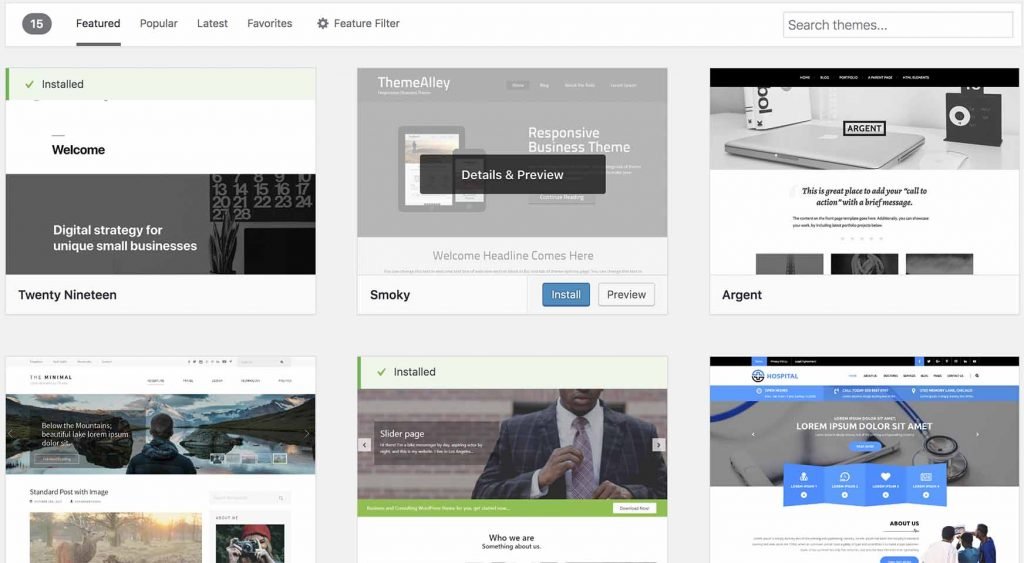 If you would like to see how the theme looks without installing it, just click "Preview" and you can see how a theme looks before installing it, like the picture below: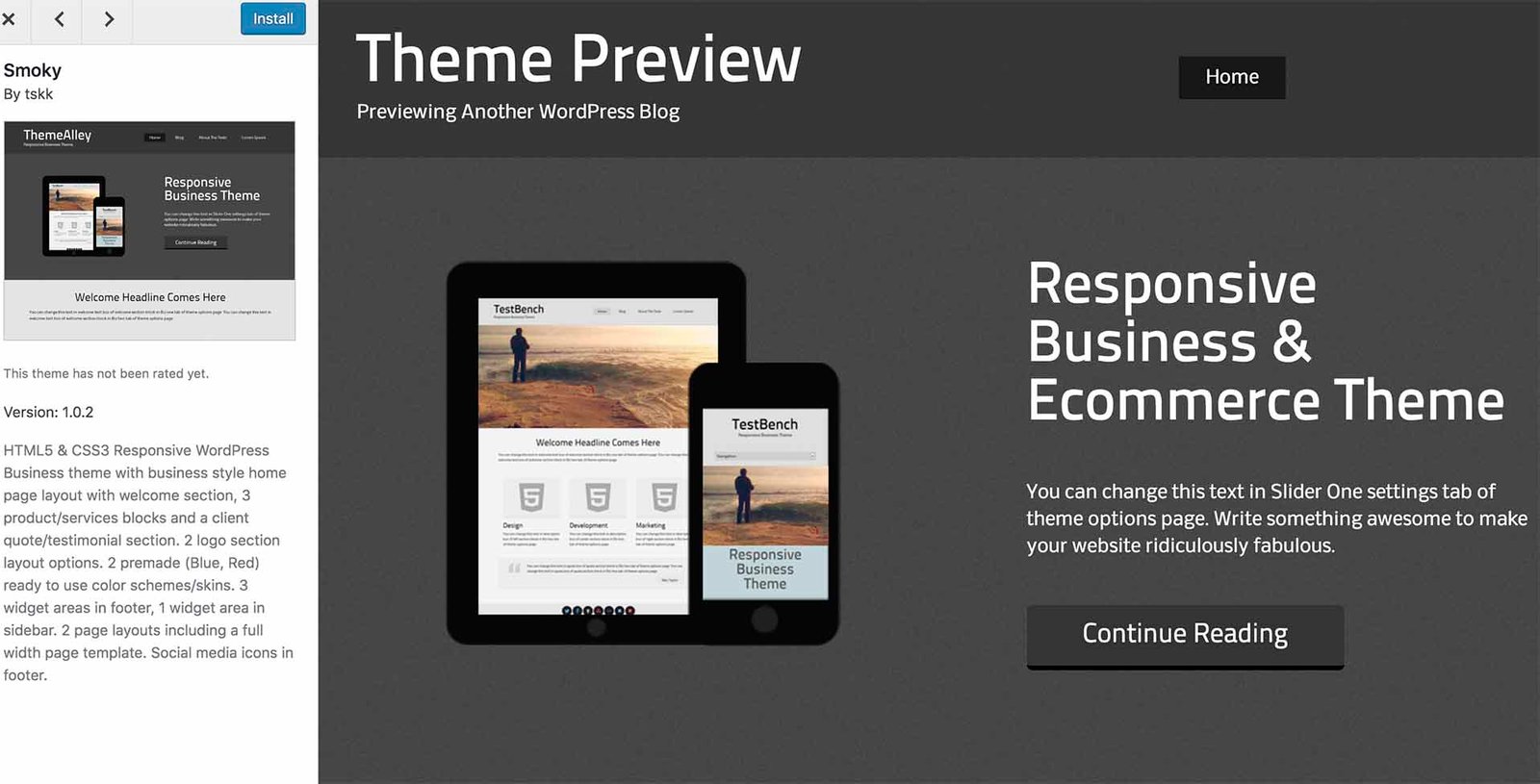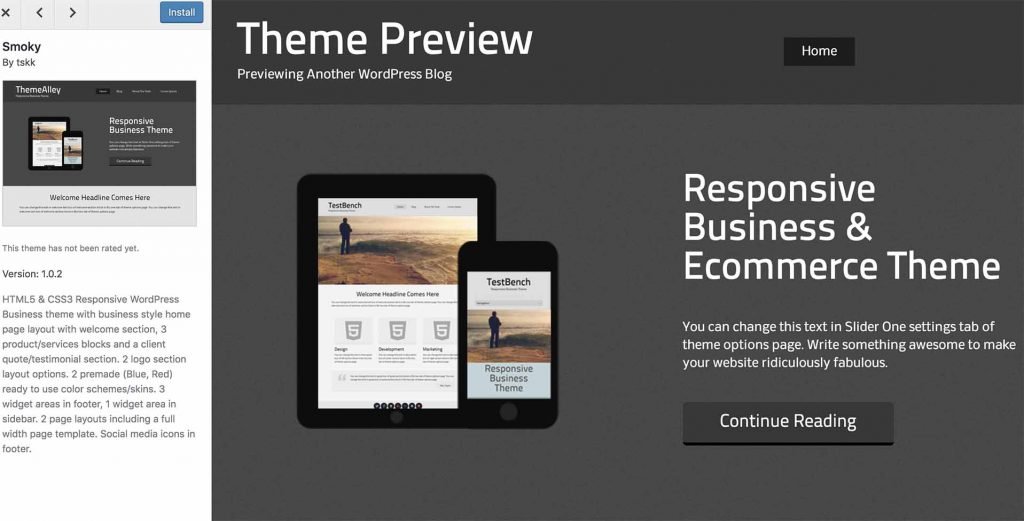 After installing and activating a theme make sure to check the theme on your mobile phone as well so that you can confirm that it is mobile friendly and works smoothly on mobile devices as well.
Let's go to the next step!